President of Kawasaki visits KPM UK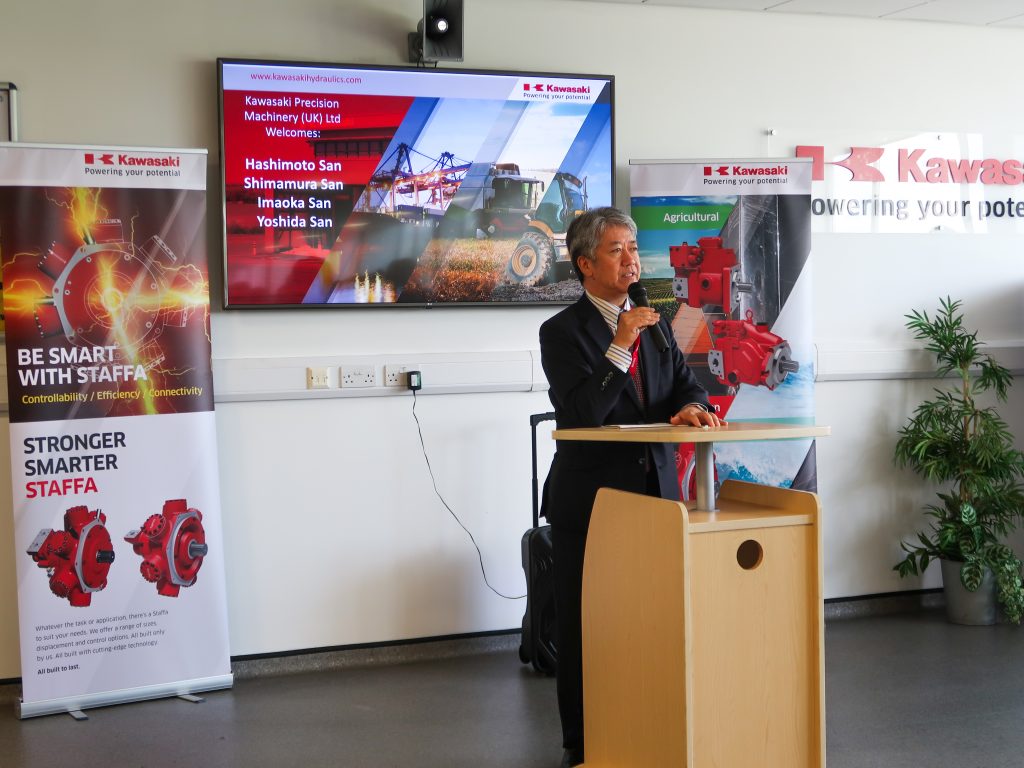 On 19th July, Hashimoto San visited the KPM UK site in Plymouth. He was accompanied by the precision machinery and robotics group director Hidehiko Shimamura-san and UK director Hidenori Imaoka-san last week.
The visitors, who flew in from Japan, first had a meeting with local directors to discuss their three-year strategy to grow the Plymouth-based business. After, they took a tour around the KPM site and had presentations about the new industry 4.0 innovations that KPM UK is implementing to improve efficiency and quality in manufacturing.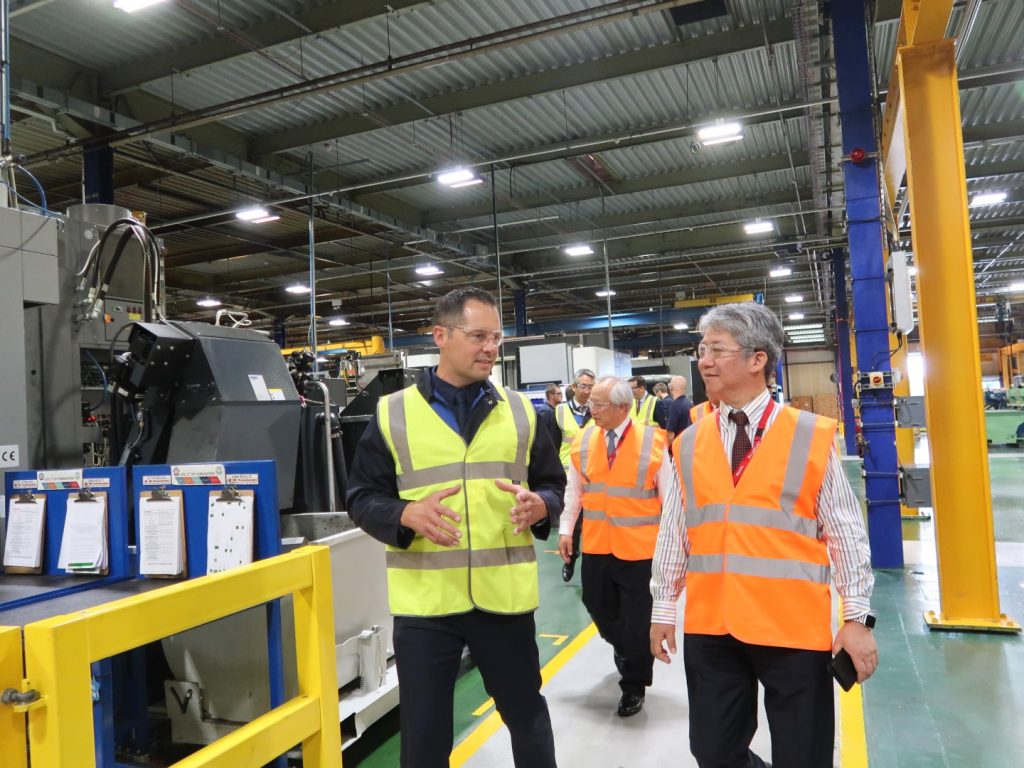 The president told the team he was very impressed with the company's strategy and the factory's development since his last visit in 2019, explaining that some of developments at the Plymouth site could help in other Kawasaki locations around the world and back in Japan.
Mr Hashimoto San has been the president of the Kawasaki group since 2020 and begun his Kawasaki journey building Staffa motors, a product which was first built and developed at the Plymouth site. He has a special appreciation for the hydraulics industry and was intrigued about the developments taking place to introduce a smart version of the durable and long-lasting radial piston motor.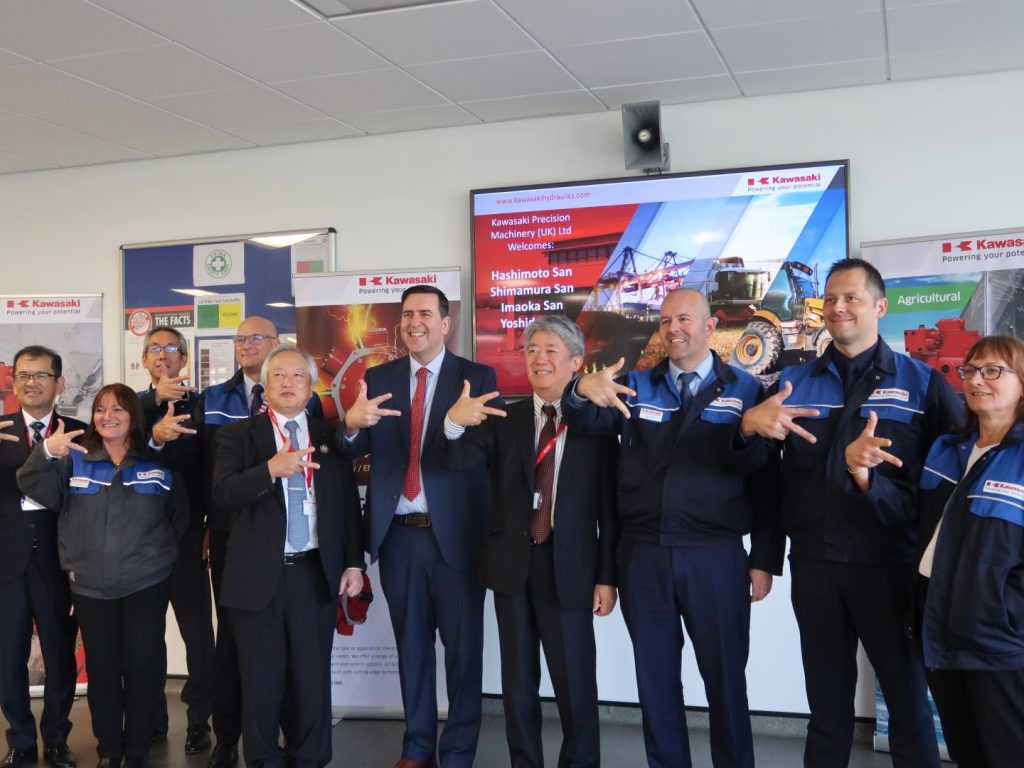 The visit concluded with Mr Hashimoto San addressing the almost 300 strong work force. He reflected on his morning on site by acknowledging the current challenges across the manufacturing sector, due to global economic conditions and stating how encouraged he is by KPM UK's approach to these challenges. He is in enthusiastic about KPM UK's continuous improvement and agility to grow into the future.