Waste Treatment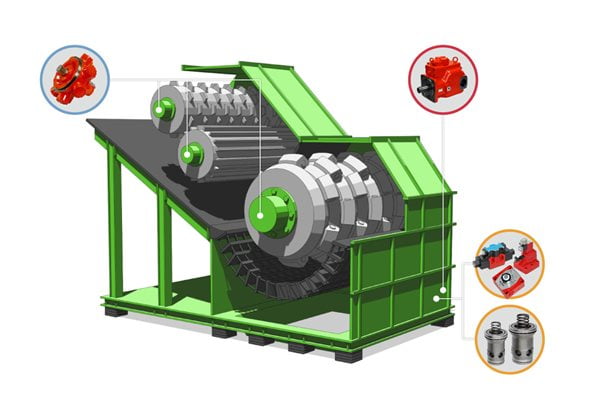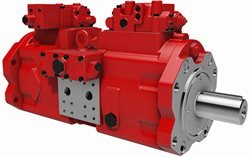 K3VG
The K3VG series are swash-plate type axial piston pumps which give excellent performance in high flow industrial applications in a compact and cost-effective package.
> 63 to 280cc displacements available
> 350 bar continuous pressure rating
> Common suction port
> Extensive range of highly responsive control options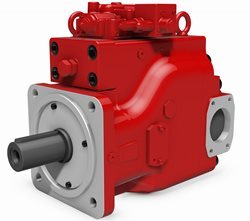 K7VG
The K7VG series of high-pressure swash plate type pumps was developed for general industrial machinery use. The adoption of the high-load bearings and friction-free contacting mechanism of piston shoes, results in a high level of reliability and long life.
> 180 and 265cc displacements
> 350 bar continuous pressure rating
> Long bearing life
> ISO Mount and Shaft
> Optional through-drive
> Highly responsive controls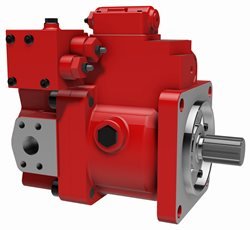 K3VL
The K3VL series swash plate type axial piston pumps are designed to satisfy a variety of construction and off-highway applications where a medium to high pressure variable displacement pump is required.
> 28 to 200cc displacements
> 320 bar continuous pressure rating
> Load sensing, torque limiting and electronic displacement control
> Integral impellor pump available on 200cc unit
> *NEW* ATEX option now available!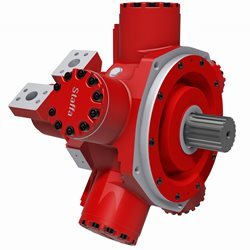 HMC Motors
The HMC series variable displacement models have two pre-set displacements which can be chosen
from a wide range to suit specific application requirements. These motors are also available in a
continuously variable version using either hydro-mechanical or electro-hydraulic control methods.
> 492 to 5,326cc displacements in 7 frame sizes.
> 250 bar continuous pressure rating.
> Dynamic displacement change.
> Freewheel option available.
> Constant horsepower control option.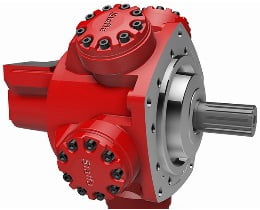 HMB Motors
The fixed displacement HMB series radial piston motors have a well proven design that incorporates high efficiency with good breakout torque and smooth running capability.
> 188 to 6,800cc displacements in 12 frame sizes.
> 250 bar continuous pressure rating.
> High volumetric and mechanical efficiency.
> Unique hydrostatic balancing provides minimum wear and extended life.