Press Machines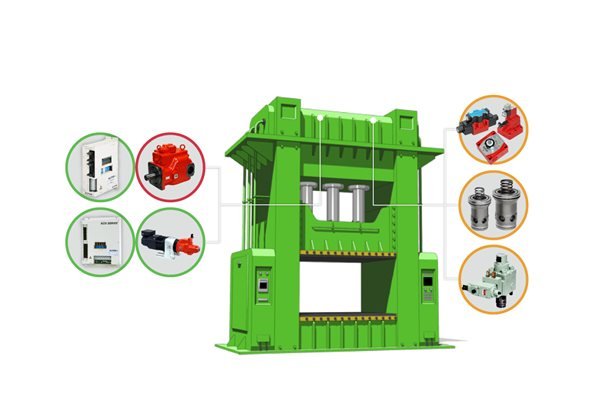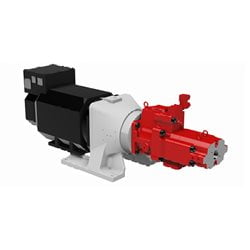 K3VR/K3VL Eco Servo System
The K3VR/K3VL Eco Servo electro-hydraulic hybrid system is particularly suitable for use in industrial applications. It allows the speed of the hydraulic pump to be controlled through the use of an electric motor, depending on the power required. This leads to high efficiency, increased energy savings and improved controllability.
The Eco Servo covers a wide range of displacements, making the most of the high performance hydraulic pumps with the capacity of high pressure, low fluctuation and high efficiency.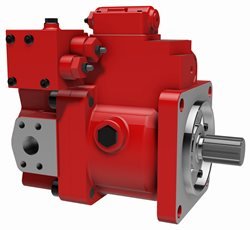 K3VL
The K3VL series swash plate type axial piston pumps are designed to satisfy a variety of construction and off-highway applications where a medium to high pressure variable displacement pump is required.
28 to 200cc displacements
320 bar continuous pressure rating
 Load sensing, torque limiting and electronic displacement control
 Integral impellor pump available on 200cc unit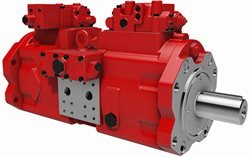 K3VG
The K3VG series are swash-plate type axial piston pumps which give excellent performance in high flow industrial applications in a compact and cost-effective package.
63 to 280cc displacements available
350 bar continuous pressure rating
Common suction port
Extensive range of highly responsive control options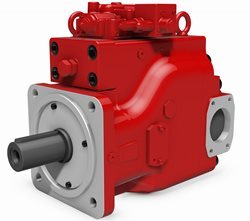 K7VG
The K7VG series of high-pressure swash plate type pumps was developed for general industrial machinery use. The adoption of the high-load bearings and friction-free contacting mechanism of piston shoes, results in a high level of reliability and long life.
180 and 265cc displacements
350 bar continuous pressure rating
Long bearing life
ISO Mount and Shaft
Optional through-drive
Highly responsive controls