Sprayers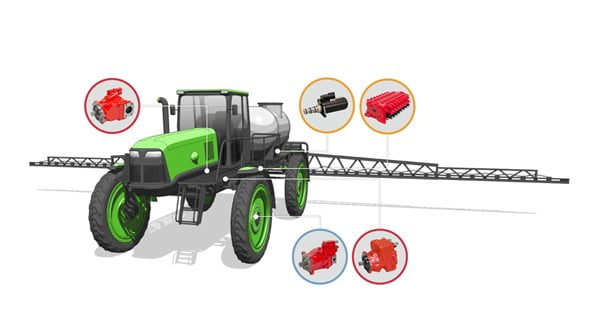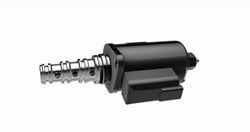 KDRDE5K/KWE5K
The KDRDE5K and KWE5K series valves are proportional pressure-reducing and directional control valves of cartridge type. Available in 12 and 24 VDC versions, they can be used in combination to provide various compact control solutions for agricultural and mobile machinery.
90 bar supply pressure
10 l/min and 16 l/min flow rates
Common cavity for KDRDE5K and KWE5K
Excellent hysteresis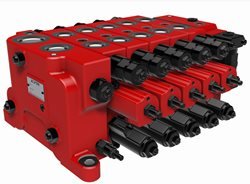 KLSV
The KLSV is a series of flow-sharing, load-sensing main control valves for multifunction construction machinery. Their low hysteresis and excellent pressure drop characteristics provide superior performance and efficiency.
Post-compensated, flow-sharing design
Hydraulic pilot and electro-hydraulic actuation
400 bar continuous pressure rating
Special versions for wheel loaders, midi excavators and skid steer loaders
Three sizes with sectional flow rates of 180, 250 and 400 l/min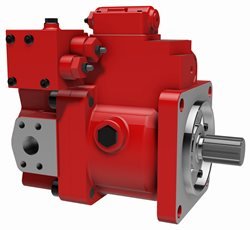 K3VL
The K3VL series swash plate type axial piston pumps are designed to satisfy a variety of construction and off-highway applications where a medium to high pressure variable displacement pump is required.
28 to 200cc displacements
320 bar continuous pressure rating
 Load sensing, torque limiting and electronic displacement control
 Integral impellor pump available on 200cc unit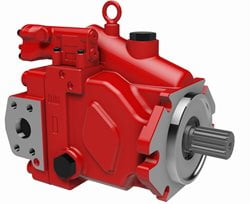 K3VLS
Kawasaki's new medium duty pump, the K3VLS, has been developed for machines and equipment that use a load sensing control system and/or electric displacement control systems. Its launch follows extensive research and development as our engineers combined efficiency with simplicity to deliver the most technologically advanced pump on the market.
 50, 65, 85, 105, 125 & 150cc displacements
 280 bar continuous pressure rating
 350 bar maximum pressure rating
 Load sensing, torque limiting, power shift and electronic displacement controls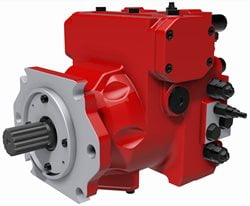 K8V
The K8V series is Kawasaki's new closed loop pump with excellent controllability and superior efficiency. It is used in hydrostatic transmissions ona variety of off-highway machinery.
71, 90 and 125cc displacements
400 bar rated pressure
Electronic and hydraulic displacement control
Through drive and tandem versions available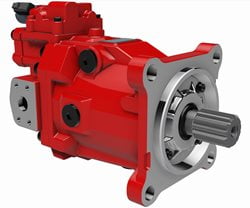 M7V
The M7V series is a high speed variable displacement swash plate type axial piston motor. It is suitable for use in hydrostatic transmissions, drill rigs and crane winch systems.
85, 112 and 160cc displacements
400 bar continuous pressure rating
Electronic and hydraulic displacement control
Fixed displacement version available